Soda Stream Scones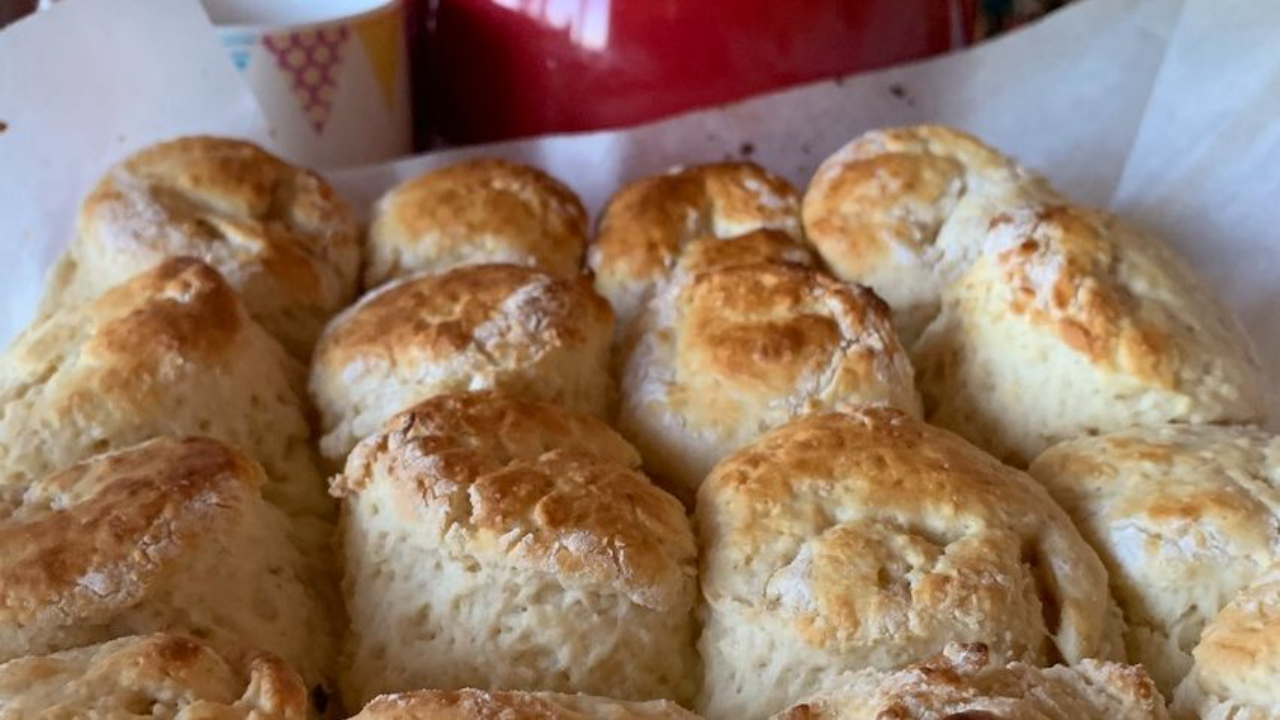 Something light and sweet for National Scone Day!
In so many of our Mental Load Project blogs, we tackle the heavy subjects of gender inequality at home and in broader society. So here's something light, fluffy and, hopefully, delicious.
Inspired by a story I read on the ABC about 92-year-old Muriel and her lemonade scones, I decided to make scones on Sunday morning. Except we never have lemonade in the cupboard… but my partner suggested Soda water (thanks to our handy Soda Stream we always have soda water in the fridge!)
And success! I even made both recipes again to test the soda water scones against the lemonade scones. Amongst a blinded panel of 3, the soda water scones won!
So here's the recipe:
Ingredients:
5 cups of self raising flour
1/3 to ½ cup of sugar (depending on desired sweetness)
300mL cream
300mL soda water
squeeze of lemon, if available
Method:
Preheat oven to 220 degrees.
Sift the flour or give it a good whisk to make it airy.
Whisk in the sugar
Add 300mL cream + squeeze lemon (if using) and mix it in with a knife.
Add 300mL soda water and mix it in with a knife.
Very lightly knead on a floured surface until just holding together.
Cut into scone shapes (I used a champagne glass as it was the narrowest glass we had).
Brush with milk (to make the tops more smooth I turned each scone upside down after cutting it).
Bake in a hot oven and cook for 10-15 mins until brown.
Enjoy with jam and cream.
What do you think?
Want to learn more about sharing the mental load?
Join our e-mail community to receive sporadic tips, tricks, stories and inspiration about sharing the mental load.
We promise not to spam and will always keep your details private.