The 70s called.
They want their values back.
Don't believe me?
Hand's up if:
🙋‍♀️ You're constantly telling yourself you need to be more organised.
🙋‍♀️ Your IG feed is full of "productivity hacks" to help you finally sort out your to-do list.
🙋‍♀️ You've been led to believe meal planning can save you from being overwhelmed.
Let me be clear.
You are not disorganised.
You DO NOT need another productivity hack.
Meal planning WILL NOT save you from feeling overwhelmed.
WELCOME TO THE MENTAL LOAD.
Thinking about what's for dinner during your work meeting.
That's the mental load
Reminding your husband to pick up milk on the way home.
That's the mental load.
Knowing when to change the sheets.
That's the mental load.
Wherever you are, there it is.
You can't outsource the mental load. You can't out-hack it. You can't meal prep your way out of it.
It's not even about finally getting your partner to pick up the dog's medication before it runs out. And then having to act like he deserves a medal for doing the bare minimum.

Why? It's all in your head.
Because the mental load is invisible, it's "boundary-less." Which means it happens everywhere.
The mere fact you're the one thinking about hiring a "housewife" to solve your problems is the mental load.
But I don't have to tell you.

You know it.

You feel it.

You live it every single day.
It's starting to grind your gears. And, if you're honest, the resentment is creeping into your relationship.
The worst part though? You've started to become someone you don't want to be. And that scares you.
Because you're a smart, accomplished woman.
You thought when you got married to your wonderful man (and he is wonderful) you were entering into an equal partnership.
But it's starting to dawn on you that you're the one who ends up doing most of the thinking/organising/remembering/noticing of absolutely everything for your family.
The kicker? It's not just in your head.
Recent reports show that women do 21 hours more unpaid labour than men per week! And this doesn't even take into consideration the extra hours spent thinking and worrying about and planning for their families. To put that extra 21 hours into perspective, that's an extra 6 and a half months of work that women spend each year.
What would you do with an EXTRA 6 MONTHS every single year?
And I'm not talking about the sheets finally getting washed without you nagging.
Or the dog's medication being picked up before it runs outs.
Or walking out the door without leaving a list of instructions and a fridge packed full of healthy treats.
I'm talking about time for you.
The person. The individual. The working professional. The friend.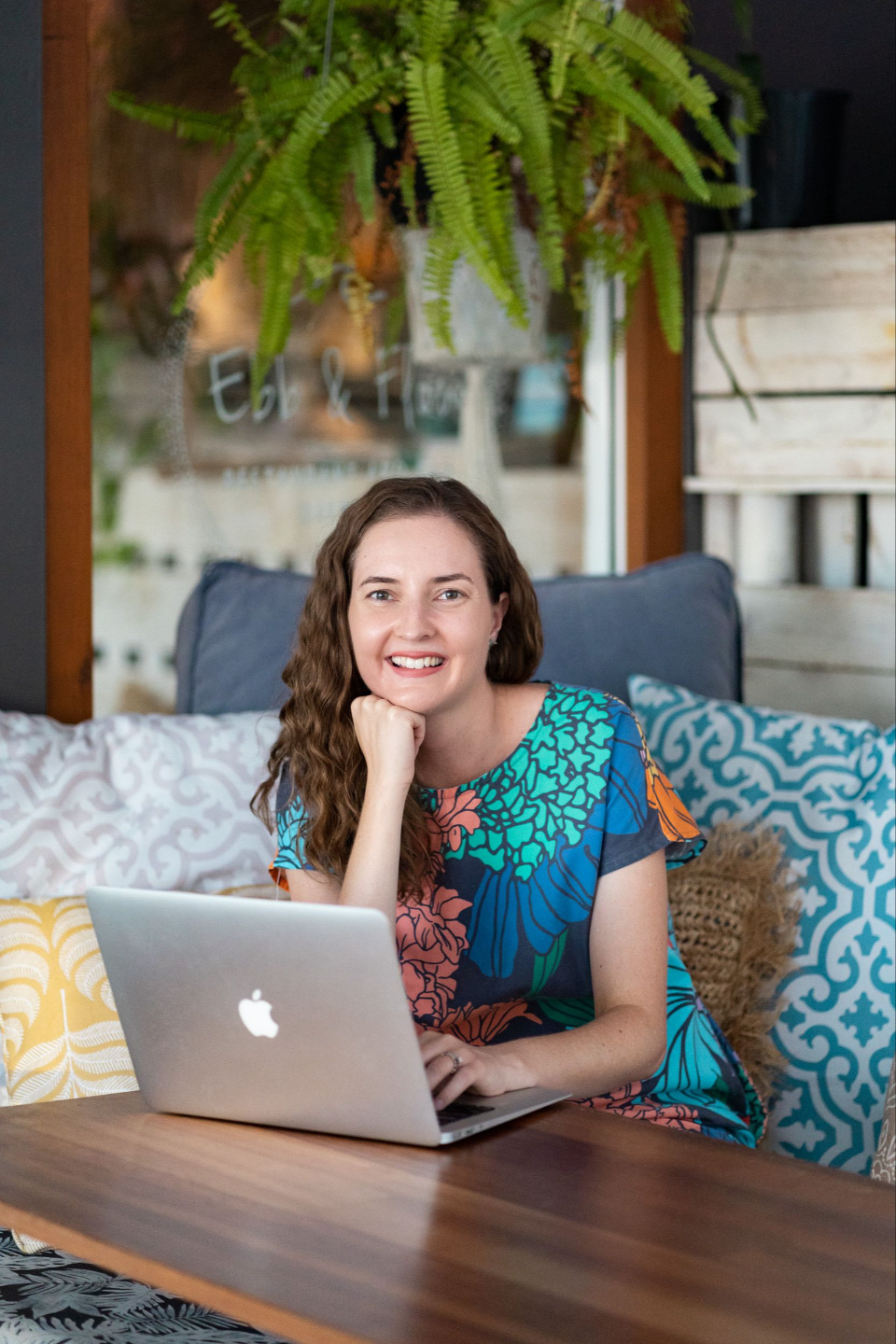 Hey, I'm Robyn Miller
I'm an Australian medical doctor by day, a mental load strategist by night and a wife and mother of a toddler. I hold tertiary degrees in medicine, arts, public health and management.
After returning to work from maternity leave in 2019, I spent many late evenings trying to perfect the "juggle," only to realise juggling a million balls at a time is NOT actually possible. Instead, I realised that what is required is off-loading some of those balls, and in particular, off-loading some of the weighty mental load.
I searched everywhere to find out how to do this. I spoke to friends, asked senior colleagues, read books and academic papers and (of course) consulted Dr Google. Every woman seemed to experience the mental load but no one could really offer any workable solution.
Out of desperation and persistence, I engineered a solution combining my unique expertise and experience in human psychology, organisational management and family therapy.
And that's when I was able to catch up with friends and not be interrupted by a text asking where Miss 2's hat is.
That's what I want for you.
Rest. Relax. Switch off.
Be present. Have fun with the kids.
Read more. Take up a hobby. Do something creative.
Take up yoga. Use your gym membership.
Go for that promotion. Take on a leadership role. Do that personal development course.
The world is your oyster.
Here's how it works
The 6-Step Framework
6 simple-to-follow video modules to explain to you everything you need to know to change your subconscious habits and divide the mental load. All delivered in less time than it takes to watch a Bluey episode. 
Live Q&A Coaching Calls
Two monthly Q&A coaching calls for 3 months.  Two different times to accommodate for different schedules and time-zones.
PDF Workbook
Downloadable PDF cheat sheets so you can put all the steps into action on the go. 
Facebook group support
Supportive Facebook group where you can ask any questions, brainstorm and have accountability on your journey to mental load freedom.
BONUS ROADMAP: Sharing the Mental Load Step-by-Step PDF guide
It's not about trash-talking your husband.
Because men can multitask.
There is no genetic nor biological reason why women end up carrying the mental load. The only reason this happens is due to generations of social conditioning.
This course is taught from the perspective of the person who is currently carrying the majority of the mental load. That's you, by the way. Not that I need to remind you.
Before you can share the mental load, you've got to unlearn the habits and social conditioning that got you here in the first place.
Then, it's time to share the load, effectively. And forever.
Reclaim Your Time. Reconnect With Your Partner. Rediscover Yourself.
Imagine having the time and space to drink your morning coffee without a laundry list of items you're mentally organising for the day. It's nothing but you and your frothy latte.
Nothing is urgent. Nothing needs to get done. Nobody needs you.
You've taken up yoga since sharing the mental load. The tightly wound muscles that used to be your modus operandi have relaxed.
You and your husband are laughing again. And you're whispering sweet nothings instead of nagging as you snuggle in the morning.
You've got more than enough mental capacity to take on a leadership position at work. And you can't wait to celebrate the news with a girls' night out.
It's not just about the sheets. It's never been about the sheets.
It's about not giving up everything you're passionate about.
Sharing the mental load fairly will get you there.
The Recap:
🔥 6x easy-to-watch pre-recorded modules with all videos shorter than a Bluey episode
🔥 PDF Cheat-sheets for all modules to help you take action on the go
🔥 Lifetime access to framework materials
🔥 Private Facebook group for support
🔥 Plus bonuses
Sign Up Now + Share The Mental Load Fairly, Forever
We don't have children. Will the program still be relevant?
I want to sign up, I just don't think my partner will ever change.
Why is this a course for women? Doesn't that just add to my mental load?
Do I have to tell my partner?
My partner will never change. Is there any point in me signing up?
My children are grown up. Is the material relevant to me?
How long do I have access to the course?
Does it have to be a 50:50 split in the mental load?
Is there a money-back guarantee?